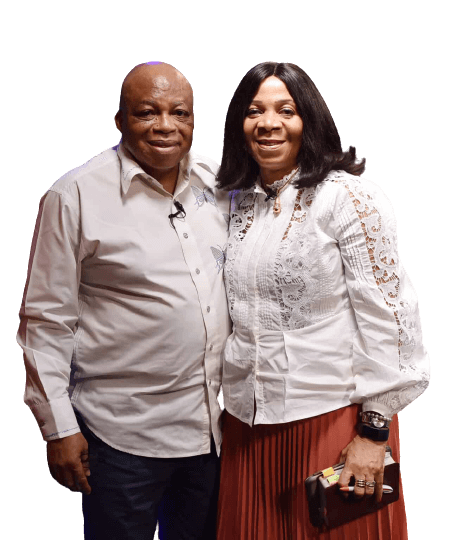 Femi and Mina Bajomo, on behalf of Lapis Lazuli Ministries, wish you a Happy Christmas and Happy New Year.
We left you a Christmas message scheduled to air by 0900, 1400 and 1900 (GMT+1) on the 24th and 25th of December 2021 on our online radio station – LapisLM Radio. Kindly click on the button below to access our online radio.
Kingdom Come, November 2021
Click on the image above to watch Kingdom Come which held 26th November, 2021. Spirit Life Foundations is a foundational programme,
developed by Andy Keighley, to discover the fullness of
the spiritual life we were made for.
"if you have ever wondered what you are on this earth for, as His beloved CHild, this course provides you with insipiring insights into the mind of God for you"
Olu, SLF Student 20/21
The programme features 5 modules
Comprises of 5 MODULES split into 2 parts of 8 weeks each
Andy Keighley
Senior Pastor, Lighthouse London

Iona Ledwidge
Certified Trainer & Coach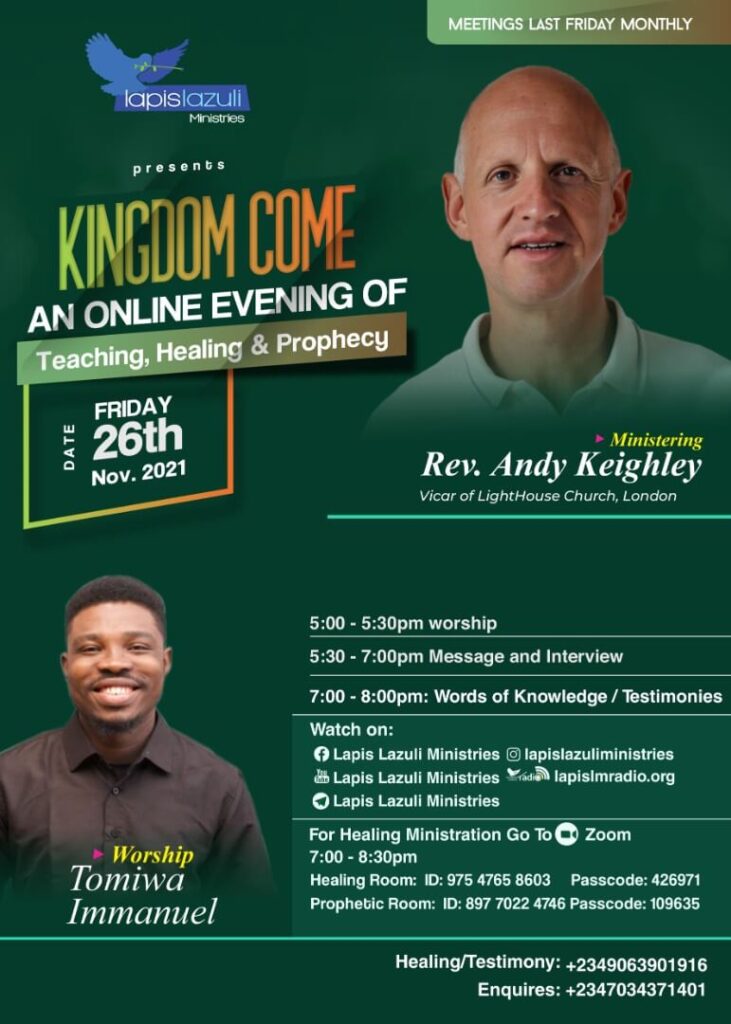 Friday, 26th November 2021
An Online Evening of Teaching, Healing & Prophecy
For Healing Ministrations, go to Zoom
(7:00 – 8:30pm)
Healing Room
ID: 975 4765 8603    
Passcode: 426971
Prophetic Room
ID: 897 7022 4746    
Passcode: 109635
Listen to life-changing messages that express the Father's love.