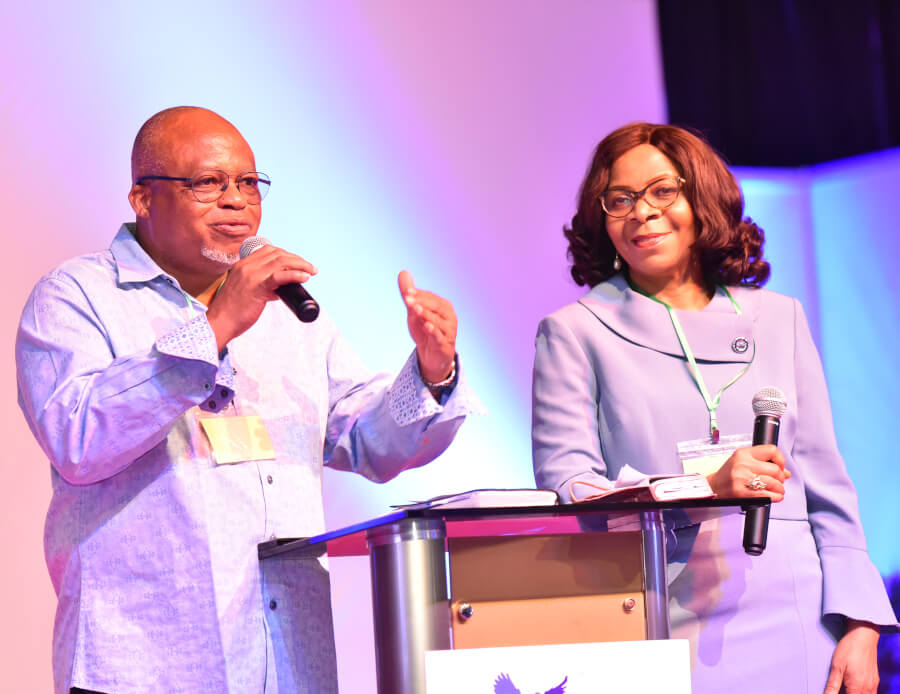 Founders, Lapis Lazuli Ministries
Lapis Lazuli Ministries was founded by Engr Femi and Dr (Mrs) Mina Bajomo. They
are both on the leadership at The Holy Trinity Church, Swiss Cottage, London, where
Femi serves as the Church warden and Mina is voluntarily on staff as Kingdom
Pastor. When they are in Nigeria, they worship at Our Saviours Church, Lagos. They
are both ordained apostolic network members of Global Awakening.
Femi works as an Oil Executive with some 40 years' experience in oil and gas
operations and management. He is committed to the expansion of God's Kingdom
here on Earth. He serves on Prayer and Healing teams and encourages others to
step into the fullness of what Jesus accomplished for them.
 
Mina believes that the goodness of God leads people to repentance. She is devoted
to helping people experience His goodness through worship, surrender, and
responding to Papa's extravagant love. She encourages people to be emboldened by
the Holy Spirit and walk in all that Jesus accomplished on the cross. She is
powerfully used by God in prophetic intercession, spiritual warfare, inner healing and
physical healing. She is given to the pursuit of the study of the Word and intimacy
with Papa. She has a PhD in Biochemistry, and has lectured in universities in Nigeria
and Namibia.

Femi and Mina have been married for 38 years . They have four amazing children;
OreOluwa, Olatundun, Olufolarin, Olabisi and two grandchildren. They all love the
Lord and serve in the ministry in various capacities.